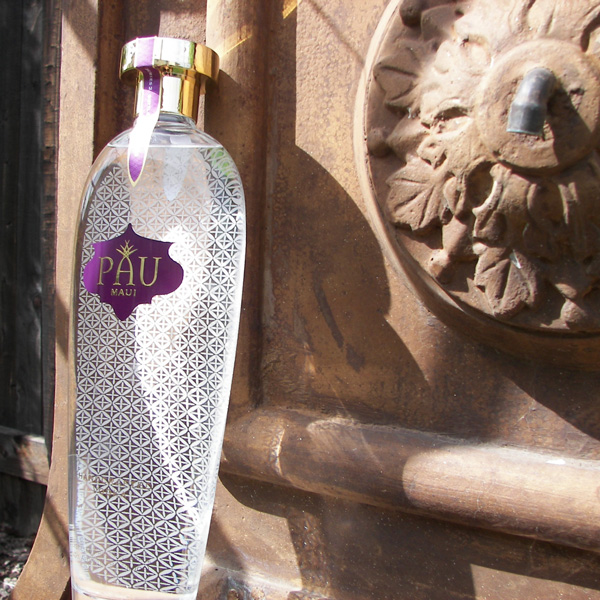 Pau Maui Vodka Review – Initial Impressions:
Pau Maui Vodka is a high end vodka from Hawaii. It sets itself apart by being distilled from Pineapples instead of potatoes or other grains. The finished product doesn't taste like pineapples though, so you still end up with a clean and refreshing vodka.
They also brag about there distilling process. Instead of using copper tills (which they claim change the flavor of the vodka), they use laboratory grade glass to provide a PH neutral container as they make their clear elixir.
Does all of this add up to a really good vodka? I hope so, because from looking at the bottle and hearing it's story, I'm already excited. I've already had quite a bit of experience with vodka distilled from vodka (see island 808 vodka), so I have high expectations for this brand.
Pau Maui Vodka Facts

Average Price: $25-30 per 750 ml
Distilled From: Pineapple, Triple Distilled
Percent Alcohol: 40%

Produced By: Haliimaile Distilling Company

Website: paumaui.com/
Pau Maui Vodka Review -The Shot:
My goal is to record myself take a shot of every vodka brand that I review. Why? Well, nothing describes the pain/joy of taking a shot more than looking at a persons face while he does it! So before I describe the shot, go ahead and press play to observe my immediate reaction.
If you watched the video, you'll notice it wasn't quite as smooth as I expected it to be. I felt that dreaded alcohol back draft as it went down and it almost made me wince. It was clean and clear on the way down however so it wasn't a terrible shot.
If I were to compare it to other vodkas, I would say it is better than both Skyy and Absolut (which both have killer burns) and right under Ketel One. Pretty good, but not as good as I was hoping it would have been.
Shooting Grade: B
Pau Maui Vodka Review -The Mixed Drink: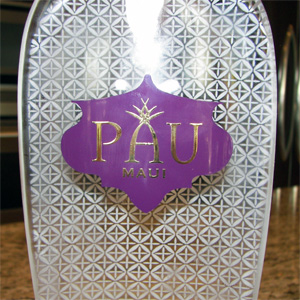 For this Pau MauiVodka Review, I chose to make a Vodka Cran. I like to keep my Vodka Mixed Drinks and Vodka Cocktails simple when doing reviews.
I believe because this vodka is distilled using laboratory grade glass, it has given it the ability to really take on the flavors it's surrounded by. The Cocktail was really good and the vodka mixed really well with the juice. In a mixed drink, the alcohol burn is much less in general, but I could really see this vodka calm down.
Vodka when mixed with juice all tend to get a grade bump from shooting, just because of the dilution alone. This review is no different and I have to stick with my gut.
Mixed Drink Grade: B+
Pau Maui Vodka Review -Conclusion:
Pau Maui Vodka is definitely an interesting take on high end vodka. Being distilled from pineapples definitely gives it an attraction that most other vodkas don't have. By embodying the Hawaiian Islands, Pau Maui looks to take the vodka world by storm, finding it's way into your Vodka Cocktails and Mixed Drinks.
Overall I think they have a nice product. It's something different and gives people a chance to try something new. I don't think it's quite up to ultra-high end level, but it definitely could compete with some well known favorites. I think everyone should definitely try it and see what they think. Maybe I had an off day and this stuff is amazing! Let me know!
Final Grade: B+