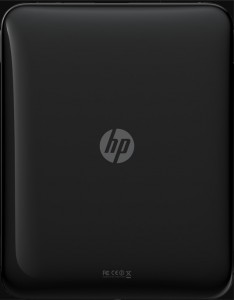 There comes a time in every Vodka drinkers life, when they come home on a Friday night, and find themselves browsing the internet for deals. I come to find out, HP is having a fire sale on their 2 month old HP TouchPad Tablet. Originally $499, they are now selling the 16g version for $99 and the 32g version for $149! So, like the impulsive buyer I am, I snatched up one of each. Yes it's obsolete and yes there will be no more updates for it. But I have faith in the Android community that they will develop something to improve this tablet and make it a steal!
So that's pretty much the history and background of this drink. I've been around Vodka for a while so I have faith that this taste delicious. I pay homage to HP for this amazing deal and thank them for turning my night into a glorious one. Yes, I agree, the name isn't catchy at all, but I'll think of something.
Ingredients needed to make a HP TouchPad:
Vodka
Rum-coconut flavored preferably
Orange juice
Pineapple juice
Grenadine
ice
highball glass
How to Make a HP TouchPad:
Pour 1 ounce of vodka into a glass or cocktail shaker filled with ice.
Like my other recipes, I'm calling for 1 ounce but nothing wrong with adding a little extra 😉
Pour 1 ounce of coconut flavored rum.
If you have a standard shot glass, 1.5 ounces is almost to the rim, so 2/3's full would be about 1 ounce. spiced rum is ok, but coconut rum would turn up the best result!
Pour 5 ounces of orange juice and pineapple juice .
Basically you just want to add enough to top off your drink. 50:50 ratio should work great.
Pour just a splash of grenadine to top off the drink.
You want just a little bit to add a bit more sugar and give it a nicer looking color.
Shake or mix your cocktail and serve. 
You just want all the ingredients to mix together and not separate.
Go the Extra Mile:
If you have some Dole Pineapple-Orange-Banana or Pineapple-Orange-Strawberry juice, feel free to add this instead of the juices separately and consider yourself upgraded to the 32g!
So that is how you create a HP TouchPad. I think this drink should just be called the HPT for short. Well, at least for the meantime. So there you go Vodka drinkers, consider this a celebration drink. This is one that should be enjoyed after crusading the mean streets of the internet and coming out the other end victorious. I feel like Black Friday has come early this year. Better save this recipe for then!